Dubai thirsts for health and technology services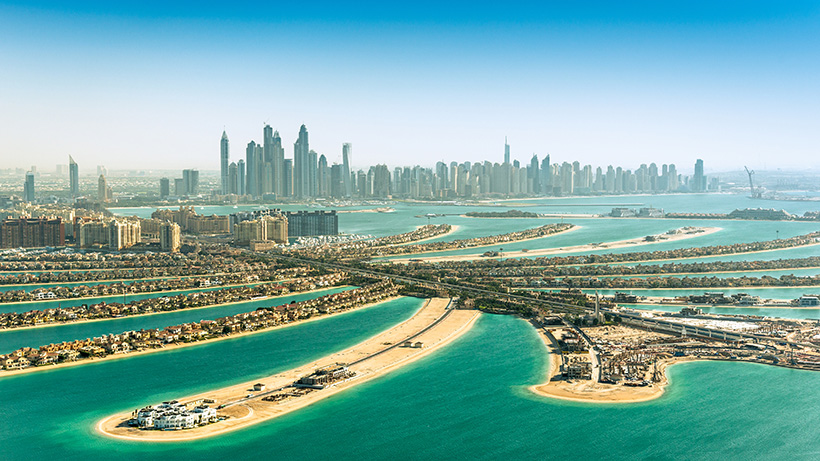 Stiff competition but almost endlessly opportunities on the market
Dubai and Abu Dhabi of the United Arab Emirates (UAE) attract a growing number of Finnish enterprises. There is demand especially in the health and technology sectors.
- The United Arab Emirates is a peaceful, stable and fairly predictable market area. Dubai and Abu Dhabi have great plans involving large sums of money, says Senior Adviser Jarkko Haapiainen of Finnvera.
One of the most important plans concerns the generation of energy.
One of the ten largest crude oil producers, the UAE plans to produce 75 per cent of its energy cleanly by the year 2050. Meeting this target requires the adoption of new technologies.
According to Haapiainen, Dubai, in particular, is already dependent on imports of high technology.
The health sector, in turn, is growing in the wake of health tourism.
Dubai has the aim of becoming a leading health tourism city by 2021. At the same time, westernised lifestyles have brought with them lifestyle-related diseases. In consequence, the main goal of the UAE's national agenda is preventive medicine.
Build your networks first
At present, the United Arab Emirates is Finland's second largest export market in the Middle East, closely behind Saudi Arabia. About 50 Finnish companies have a registered office in the UAE. In addition, many Finnish companies operate there through local agents.
Laura Strandberg, Finance Manager at Finnvera, cautions against rushing to the market in Dubai without good relations. Competition is truly tough because everyone wants their piece of gold in the Middle East.
- Before breaking through in Dubai, a company must build a comprehensive network of relations. Building a network calls for patience and may easily take a couple of years. Relationships cannot be created by e-mail.
Good partnerships are also needed for navigating through the local legislation, which is amended frequently. Credit insurance and the need for financing both before and during delivery are accentuated, since payment periods are long and the cash flow may be put to test.
- On this type of market, it is essential to know the legislation. For example, at least 51 per cent of the ownership of a foreign company must be in local hands. However, a company owned entirely by foreigners can be established in an area known as a free zone. A local distributor is then needed for sales, Strandberg explains.
Despite legal intricacies and competition, the United Arab Emirates have much potential, especially for Finnish SMEs.
- There is plenty of supply, but at the same time everyone acts as a trailblazer for others. As an area, Dubai operates a bit like Singapore in the Far East. It's a positive place for foreign operators.
The situation in the Middle East is constantly changing. Having shed some of its economic sanctions, Iran is stepping up competition over investments. Qatar also has its own plans, especially for attracting tourists. In five years, Qatar will host the FIFA World Cup in football.
The local distributor plays a key role
Footbalance, a company making custom insoles, launched exports to Dubai a little over a year ago.
- Dubai is a really interesting market area because of the big money there, says Erkki Hakkala, founder of Footbalance.
The first thing that Footbalance did was to draw up a comprehensive marketing plan with a local distributor; this helped the company to get started. The distributor was also helpful in building relations.
- Among other things, we learned that setting up one's own subsidiary is absolutely not what you do at first, Hakkala explains.
According to Hakkala, cultural differences have also given rise to amusing situations, as the conversation culture in Dubai is very different from the Finnish one.
- At one business meeting, for example, we spent all day touring with our local hosts. We went sightseeing and were offered a dinner with the whole local family. Only in the wee hours of the morning did we start talking about business.
Hakkala still sees great potential for growth in Dubai and in the rest of the Emirates. At present, Footbalance has gained a foothold in two of the largest shopping malls in Dubai as well as in Abu Dhabi.
- The situation looks good. The Emirates is a place where big opportunities may open really quickly. Help for getting started is available from the local Finnish community and expert organisations, Hakkala advises.
FACT: United Arab Emirates
Finnvera has classified the United Arab Emirates into country category 2/7, which means good credit quality.
Gross domestic product: About EUR 367 billion (2014). Finland's gross domestic product is EUR 207 billion (2015).
Gross domestic product per capita: EUR 39,579 (2014). Finland's gross domestic product per capita is EUR 37,827 (2015).
Economic growth: 3.1% (2015).
Inflation: 3.6% (2015).
Exports: EUR 349 billion (2014).
Imports: EUR 225 billion (2014). Finland's exports of goods to the UAE totalled EUR 263 million in 2016.
Principal sectors: Services, tourism, construction and oil production. The UAE is among the ten largest producers of crude oil. The daily output is about 3.2 million barrels.
Currency, the Dirham: The exchange rate is EUR 1 to AED 3.67.
More information about Finnvera's export credit guarantees is available here.
Sources: Ministry for Foreign Affairs, Focus Economics, Finnish Customs
Text: Pi Mäkilä