Credit insurance eliminates many concerns in the export trade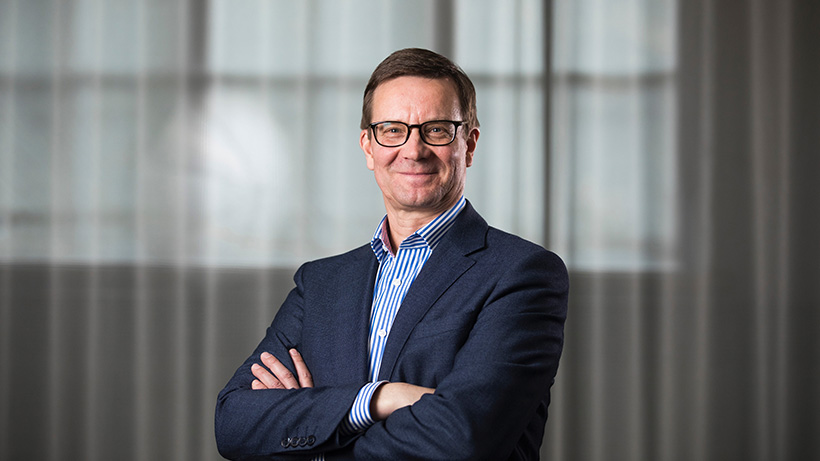 SMEs that are considering entry into the export trade or that are expanding into new markets need more information about the benefits of credit insurance. Timo Nisumaa from Finnrisk, an enterprise specialising in corporate credit management, lists three key uses of credit insurance.
There is definitely a need for a wake-up call as every fifth enterprise involved in export trading has recorded credit losses during the past two years. It has even been the case that a deal has not been completed as the enterprise has not granted a payment period or managed to cover the buyer risk.
This is revealed by the barometer published by Finnvera, Finland Chamber of Commerce and the International Chamber of Commerce ICC in June, focusing on enterprises' financing knowledge in the export trade.
On the basis of the barometer, advance payments are the most important means of managing buyer-related credit risks.
According to Nisumaa, the use of advance payments is not generally possible due to intensified competition. The fear of credit losses is no reason for missing out on export trade transactions.
"Without a doubt, 99 per cent of large corporates have been thinking about using credit insurance. In midsized enterprises, the percentage is significantly lower, but they are aware of the existence of credit insurance. In SMEs, the situation is completely different," states Nisumaa.
He notes that, first and foremost, credit insurance protects the enterprise from credit losses. The insurer delivers the money in 30 days if the client enterprise becomes insolvent or goes bankrupt. Compensation may also be sought after a 90-day payment delay, provided that the receivable is undisputed.
Furthermore, the enterprise can expand into new markets faster and gains a competitive advantage by granting a payment period to its clients.
"Some enterprises still have misconceptions about how credit insurance works. It is easy to use and the price is lower when compared to other protection mechanisms, such as a letter of credit," says Nisumaa.
For credit insurance, an enterprise can turn to Finnvera, insurance brokers or private insurance companies, for instance.
Credit insurance is most extensively used in southern European countries where payment periods are long and the enterprises' trust in the client's ability or willingness to pay is weak. In the comparison among the Nordic countries, Finland is at the bottom, together with Norway.
"Danish enterprises use credit insurance a lot. The country is near Germany, where credit insurance is a natural element of trade," says Nisumaa.
Insurance can save you
Providers of export financing and private credit insurers have decided to launch extensive cooperation to improve financing knowledge in SMEs involved in exports. A nationwide export trade financing tour is currently under way.
During his career, Nisumaa has often come across cases in which enterprises have been too naive and consequently have suffered credit losses.
"There was an enterprise that was expanding into new markets fast. A foreign client ordered small batches from the enterprise, some of which were even paid for in advance. Then there was a big order, for which the client requested a 90–120-day payment period. The payment was never made and the client disappeared. This has been known to happen even to experienced exporters," Nisumaa notes.
He also has good examples of cases in which the protection of sales receivables has even saved the enterprise from bankruptcy.
"For a long time, a midsized Finnish enterprise tried to do business with the largest food industry enterprise in Europe. Finally, a deal was made and the turnover of the Finnish enterprise started growing dramatically. Suddenly it was revealed that the Group management of the foreign enterprise was guilty of fraud amounting to billions of euros and, in the end, the enterprise went bankrupt. Without credit insurance, the business operations of the Finnish enterprise would have been jeopardised in their entirety," says Nisumaa.
FACTS: What is credit insurance?
Credit insurance protects the enterprise from credit losses resulting from the client enterprise's inability or unwillingness to pay its invoices, due to bankruptcy, for instance.
In case of a problem, compensation may be sought after a 90-day payment delay, provided that the receivable is undisputed.
It is difficult to obtain information about the payment behaviour of foreign clients. Credit insurance reduces this risk, too.
Credit insurance is intended for continuous trade with short payment periods. It is also suitable for small transactions.
EU legislation prohibits Finnvera from granting credit insurance for trade to Europe and a few other countries. See the list here.