Valmet's cardboard line delivery is one of Finnvera's first projects related to covering enterprise risk in China
Valmet will deliver an OptiConcept M container cardboard production line to Liansheng Paper Industry (Longhai) Co., Ltd in China. The successful financing arrangement for the project improves Valmet's opportunities of closing future deals with the same buyer and is a good example of Chinese enterprises' increasing interest in international financing.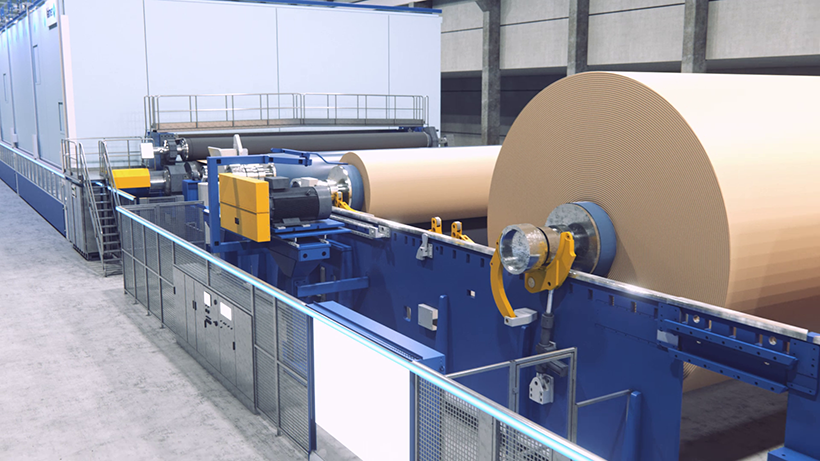 The EUR 30 million credit offered to the Chinese buyer enterprise is granted by the German bank DZ Bank AG. The granting of the credit, and consequently the closing of the deal, is made possible by the Buyer Credit Guarantee granted by Finnvera, covering 95% of the credit amount and transferring financing-related risk from the bank to Finnvera.
The cardboard line to be delivered is the Chinese enterprise's sixth modern line in the same mill area in Zhangzhou in the province of Fujian. For its part, the line will help to mitigate the global waste problem: fibre-based packaging materials made of fully recyclable materials are replacing plastic alternatives and can be recycled in their entirety after use.
Demand for export credit guarantees has started to grow in trade with China
China is an important export destination for Finnish enterprises but, before this, there has been hardly any applications for Finnvera's export credit guarantees for trade with China. Traditionally, short-term credit has been preferred in China and it has been easily available from local banks. However, demand for export credit guarantees has increased lately and the covered target is also moving from bank risk to enterprise risk.
Exporter: Valmet Technologies, Inc.
Guarantee Holder: DZ BANK AG Deutsche Zentral-Genossenschaftsbank, Frankfurt am Main
Lender: DZ BANK AG Deutsche Zentral-Genossenschaftsbank, Frankfurt am Main
Buyer and Borrower: Liansheng Paper Industry (Longhai) Co., Ltd
Export transaction/Goods: Paper board machine
Country of Export transaction: China
Credit amount: EUR 30 million
Credit period: 10 years
Project classification: B
Environmental and social impact information:
EIA Report for High-grade Cardboard Paper Project of Liansheng Paper Industry (Longhai) Co., Ltd with Annual Production of 0.6 mtpa (PDF)
International standards applied in benchmarking: IFC Performance Standards and relevant EHS Guidelines.
Contact point: environment(at)finnvera.fi
Information published: 9 October 2019