Internationalisation Awards of the President of the Republic of Finland to Relex, Peikko, Bayer and Maria 01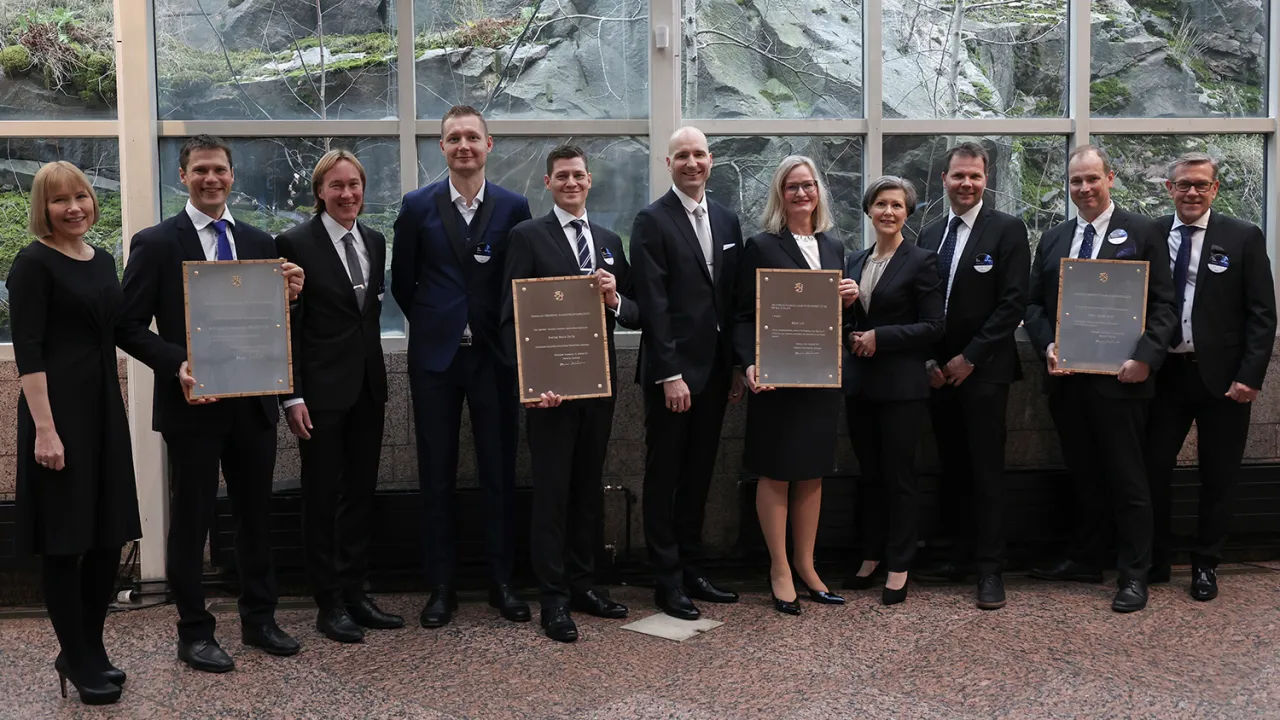 President of the Republic of Finland Sauli Niinistö has granted Internationalisation Awards for the year 2021. The award for the Newcomer Company of the Year was presented to Relex Solutions that develops logistics management software. The Growth Company of the Year is Peikko that produces connectors for concrete construction. This year, for the first time, a Long-term International Investor was awarded for its merits in creating significant economic value for the Finnish economy. The Long-term Investor award was granted to the pharmaceuticals company Bayer. The Community Award was given to the business campus Maria 01.
The Internationalisation Award of the President of the Republic is a recognition granted each year to internationally successful Finnish companies or communities. In addition to international success, the evaluation focused on a company's ethical operations, impact on Finnish expertise and employment as well as foreign investments and promoting Finland's innovation environment. The companies have been able to continue their operations regardless of the coronavirus crisis.
"Companies are a key drivers of the post-corona upturn, and the awarded companies have been able to continue healthy business in an exemplary way in spite of the crisis. This year, we introduced a new category of candidates, the Long-term Investor. With this category, we wanted to recognise a foreign-owned company operating in Finland, which, through its activities, has created economic value for Finland through new jobs, invested euros and innovations," says Ilona Lundström, Chair of the Team Finland Netowrk and Director General of the Innovation and Enterprise Financing Department at the Ministry of Economic Affairs and Employment.
The proposal to the President on companies and communities deserving of the award was presented by actors of the Team Finland network, including Business Finland, ELY Centres, Finnvera and the Ministry for Foreign Affairs. Professional organisations gave suggestions for candidates.
Relex helps retail companies meet consumer demand and reduce waste
Relex Solutions, which was recognised as the Newcomer of the Year, was established in 2005 as a result of the logistics research of three Helsinki University of Technology researchers, Michael Falck, Mikko Kärkkäinen and Johanna Småros. The founding triplet are still the company's largest private owners. In addition to American private equity funds, the company's other owners include approximately 400 employee owners. The company provides retail operators, wholesalers and the manufacturing industry with software for detailed planning of supply chains, space management, campaigns, discounts and workforce. The business model is Software as a Service (SaaS), and Relex's software and services enable the company's clientele to improve their responsibility by minimising waste and optimising stocks while increasing product availability. The potential for reducing fresh product waste, for example, is high.
By solid development activities, Relex has succeeded in creating one of the world's best software and has grown its business at an average rate of approximately 50 per cent per year for over a decade. In 2021, the turnover will exceed EUR 100 million by a clear margin. The majority of the turnover comes from continuously invoiced SaaS, and more than 90 per cent from outside of Finland. Most of the group's turnover is entered as income by the Finnish parent company that owns all relevant intellectual property rights in the Relex product. The group currently employs approximately 1,100 people, of which around 400 work in product development. Relex's important domestic customers include S Group, Musti ja Mirri, Stockmann, Lumene, Atria and Apetit. Foreign references include ICA (Sweden), Auchan (France), MediaMarkt (Germany), Marks & Spencers (UK) and Dollar Tree (USA). The company headquarters, which employs more than half of the group's personnel, is located in Helsinki. In addition, the company has subsidiaries in the Nordic countries, Europe, the United States and Singapore. Relex has grown and become internationalised not only organically but also through acquisitions. 
"Finland has world-class expertise in technology. We have managed to harness this expertise to optimise supply chains, among other things. The corona pandemic highlighted the importance of supply chain management and demonstrated how quickly companies must respond to changes. Improved management enables retail companies to reduce both waste and unnecessary transport while ensuring that the right products are available as promised. This is highly motivational. We have quite a number of growth years behind us, but we still set our goals high. International success, especially in the United States, and the recruitment of top experts in the field of technology play a key role. We are very proud to receive this recognition. As we would not be here without our thousand top experts, enormous thanks are due to all Relex employees," says Mikko Kärkkäinen, Relex CEO.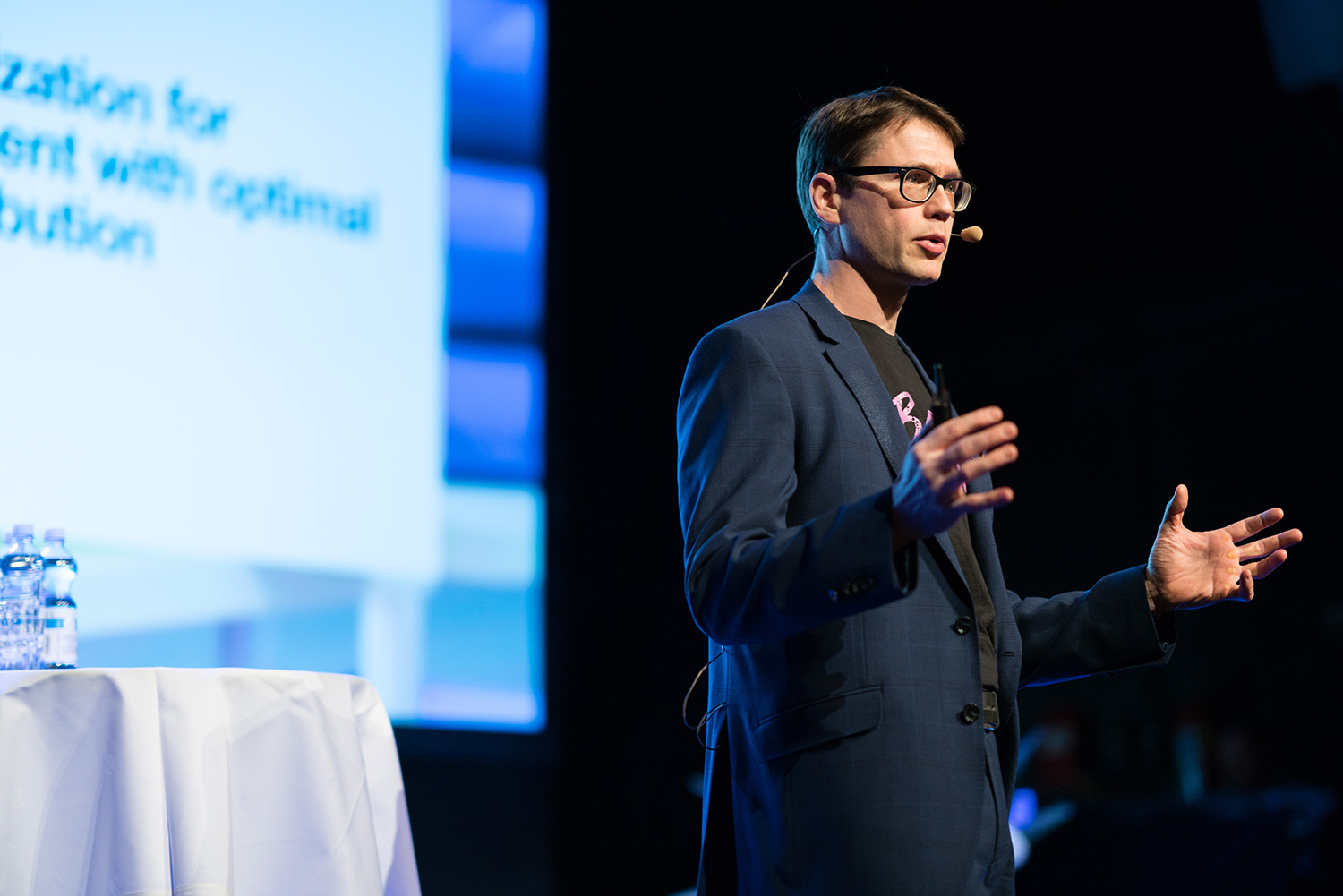 Mikko Kärkkäinen, Relex CEO.
Peikko grows internationally, renewing the connector technology of concrete construction
Established in 1965, Peikko Group Corporation is a Lahti-based family company that specialises on connectors for concrete construction. The company's international business has grown continuously in recent years, and the majority of the group's turnover consists of international sales. In addition to the parent company, Peikko Group Corporation has more than 30 offices around the world. The group has tripled its turnover in ten years, from EUR 78 million in 2010 to EUR 240 million in 2020. International business accounted for nearly EUR 200 million. In 2020, the company had more than 2,000 employees, of whom approximately 350 work in Finland.
The clients of Peikko, which was recognised as the Growth Company of the Year, include various construction industry operators, such as construction companies, element factories, developers and structural engineering companies. Since its establishment, Peikko has industrialised novel technologies and applications. The company has, for example, developed a standardised solution for wind turbine foundations. Peikko promotes the perspectives of the circular economy in design, for example, and enables the dismantling and reuse of structures through connector design. This lays a foundation for lasting design and sustainable development in construction.
"The award from the President of the Republic of Finland is a remarkable honour for the entire Peikko community of over two thousand people in 34 countries. The work for growth and internationalisation will continue full steam ahead!", says Topi Paananen, Peikko Group CEO and entrepreneur.
Topi Paananen, Peikko CEO
Bayer invests long-term in Finnish pharmaceutical production and research 
The President of the Republic's Internationalization Award is awarded annually in recognition of internationally successful companies or organizations. This year, the prestigious award was awarded for the first time to a foreign-owned company in the new award category Long-term International Investor. The award was granted to the life science company Bayer Oy, which has its roots in the pharmaceutical production of Huhtamäki Group that began manufacturing health-promoting products in Turku as early as 1946. Since 2006, the business has been owned by the German multinational company Bayer.
Bayer Oy's Turku plant manufactures pharmaceuticals for export to more than 130 countries, and one of Bayer's important global clinical research units is located in Espoo. Bayer Oy's research and product development focus areas are related to long-term contraception that is based on polymer-based drug delivery technology. In addition to product development, Bayer develops its own operations which have expanded remarkably in Finland over the years.
As one of its development areas, Bayer aims to be carbon neutral by 2030 at the latest through renewable energy and a new compensation program. Most of these measures are implemented at Bayer's site in Turku, where Bayer has also announced to invest 250 million euros to improve the reliable delivery of contraceptive products and to be prepared for a potential increase in demand. As part of its global sustainability program, Bayer is committed to providing access to contraceptive products to 100 million women living in low- to middle-income countries by the year 2030. The Supply Center Turku has a significant role to play in achieving this goal.  
In addition, Bayer invests approximately 80 million euros annually in Finland, including research and development.  Over the past ten years, Bayer's investments in Finland have exceeded 800 million euros. In 2020 Bayer was the biggest corporate taxpayers in Finland, and has been one of the biggest for many years: Bayer has paid well over one billion euros in corporate tax to Finland over the past decade.
"We are very grateful to the President of the Republic for this prestigious award and proud of the recognition we have received. Finland has for a long time been an important and propitious place for Bayer to operate and invest in. Finland has a predictable, stable and research-friendly operating environment which makes it an excellent place for an international pharmaceutical company to operate. We are proud of our footprint and its positive impact in Finland. We have unique competencies and innovation that are valued globally", says Miriam Holstein, CEO of Bayer Nordic region.  
Maria 01 became the leading Nordic start-up campus in five years
The Community Award was granted to Maria 01. Domiciled in the former Maria Hospital area in the Helsinki district of Kamppi, the company has grown into the leading start-up campus in the Nordic countries in a short period of time. Its operations are steered by the non-profit Startup Maria Oy, owned by the City of Helsinki, Startup Foundation sr and Helsinki Enterprise Agency. International operation has been an integral part of the Maria 01 community throughout its existence. Maria 01 has networked with a number of international venture capital investors and global listed companies as well as established partnerships with corresponding start-up and technology hubs around the world. In line with the UN Sustainable Development Goals, Maria 01 aims to facilitate the increase of companies established by underrepresented groups and women.
The Maria 01 campus houses more than 200 companies, 185 of which are start-ups. Other actors are either investors, business partners or start-up ecosystem operators. The companies have created an estimated turnover of almost EUR 100 million and some 4,000 to 5,000 jobs. In 2020, the companies' estimated combined export exceeded EUR 30 million. At the end of 2020, the current and alumni companies had accumulated a total of EUR 640 million in capital investments. Foreign investments in the companies totalled approximately EUR 360 million.

"Maria 01 has been an international community since its beginning. It is something we take pride in, and with internationality being one of our core values, it is also seen in everything we do. For example, the official language of our community is English and today we have people from 39 different nationalities working at the Maria 01 Campus. The impact our members have on strengthening the international networks within the start-up ecosystem and broadening the area of knowledge within all Maria 01 companies, is inevitable. However, there is a risk of Finland falling behind in attracting and integrating international talent. There is still a lot of work to be done around the bureaucracy and the attitude environment we as a society portray. We at Maria 01, want to serve as a role model and encourage also others to take the necessary steps towards creating a more internationally inclusive working life", says Ville Simola, CEO of Maria 01.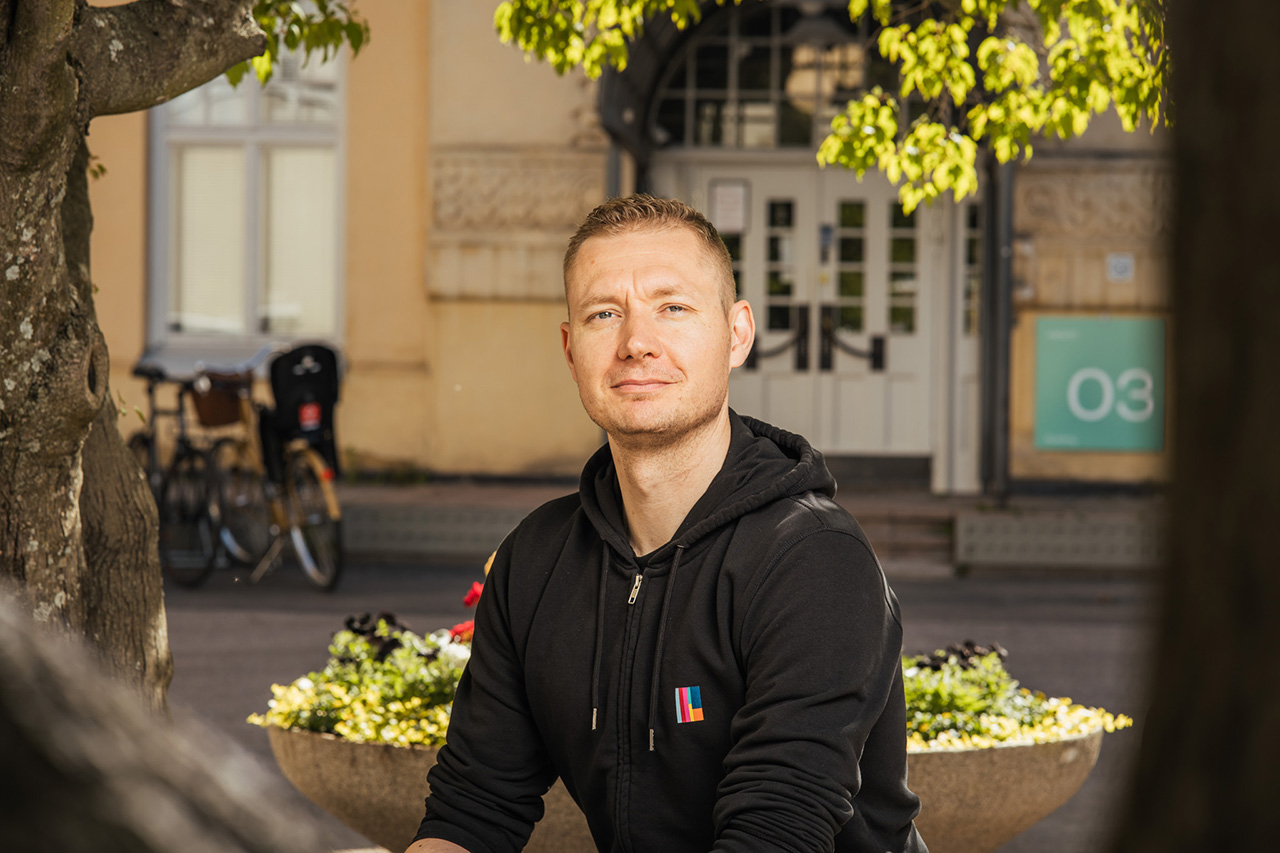 Ville Simola, Maria 01 CEO.
Further information:
Team Finland: Risto Huhta-Koivisto, Head of International Business (Business Finland), +358 40 343 3347, [email protected]

Relex: Mikko Kärkkäinen, CEO, [email protected] and Alexandra Sevelius, Vice President, Marketing, +358 456 744 949, [email protected]
Peikko Group: Topi Paananen, CEO, +358 50 384 3001, [email protected]
Bayer: Marjo Mäkipää, Corporate Communications and External Affairs Manager, +358 45 691 3881, [email protected]
Maria 01: Ville Simola, CEO, [email protected], +358 44 0700520 and Hanna Nylund, Head of Marketing & Communications, [email protected], +358 40 5188278 
Team Finland network promotes Finland and Finnish companies in the world. With public funding, the network supports the internationalisation of companies, attracts investments to Finland and promotes the image of Finland in the world. Read about Team Finland and its services www.team-finland.fi/en
More pictures of the companies: https://businessfinland.kuvat.fi/i/mUWEXCrjTuQV6b8g3B2tpw9Y4hHdPfRS
A video greeting from the President of the Republic and pictures of the award ceremony will be added to the folder after the event.