Old means will not carry through the market reshuffle – Finnvera's Pauli Heikkilä wants to bring the focus on growth and internationalisation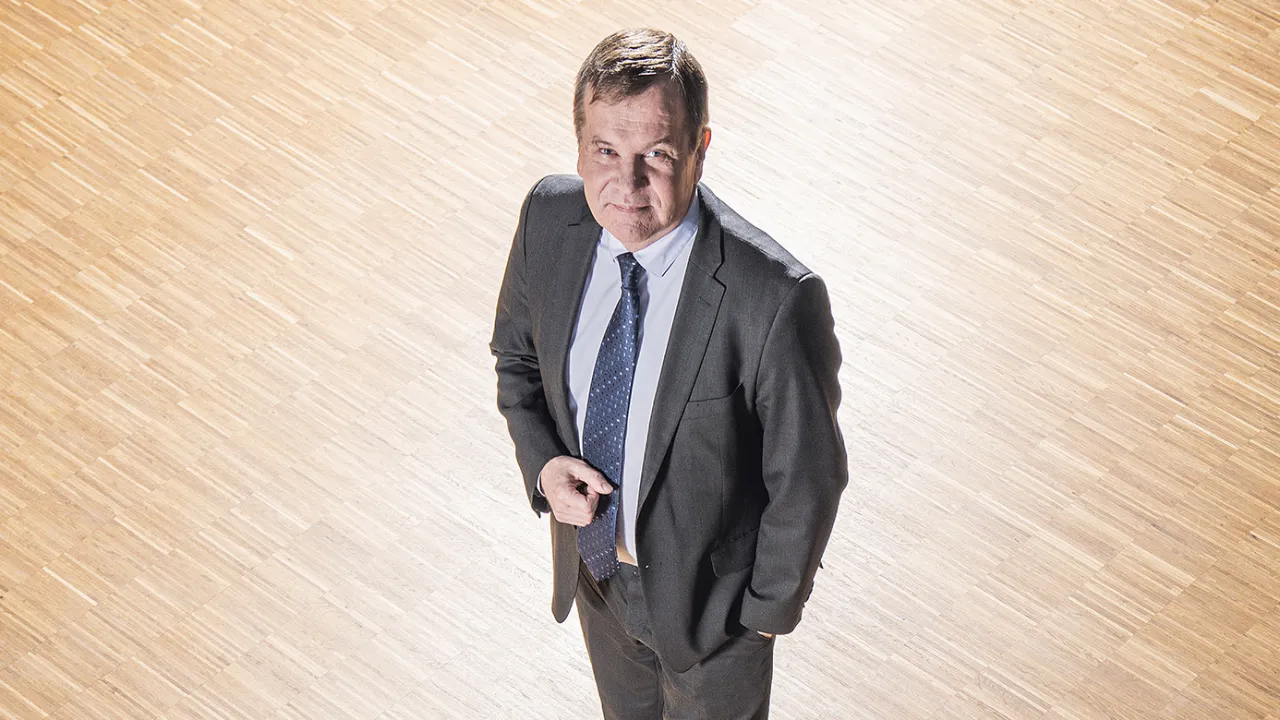 How will Finland recover from the coronavirus pandemic? Finnvera's Pauli Heikkilä proposes new operating models and strong cooperation, as the old ways of doing things will not suffice in the new situation.
After the financial crisis of 2009, the Finnish economy sunk deep and, when the coronavirus hit, it had still not fully recovered compared to competitor countries. The coronavirus pandemic reset the entire world economy for a moment, but the latest forecasts already predict a historic growth spurt, which Finland should not miss. Right now, it is time to find ways to reach better results than those achieved by Finland after the financial crisis, measured by employment, exports and the profitability of companies.
"This requires new operating models from all sectors, as old ways of doing things will not carry us through the market reshuffle," says Pauli Heikkilä, CEO of Finnvera.
At the same time, we must also remember to take care of the environment and working conditions, and combat against climate change more responsibly than before.
The crucial factors are the operating environment and the set of values that Finland is offering to companies. The basic premises include stability, good education and top research. Also included on the list are business financing and taxation, which either encourage or discourage people.
"We need new accelerators and that requires that steps are taken in all sectors," says Pauli Heikkilä.
Using the French funding model as an example?
In the financial markets, Heikkilä underscores the importance of cooperation. This means not only cooperation between banks and Finnvera, but also more efficient utilisation of the full potential provided by the funding instruments of the Team Finland network. As an example, we can use France, for instance, where they have boldly begun combining various forms of financing.
"We need cooperation between the providers of financing. We need a combination of grants, loans, private funding and public funding that encourages companies to grow and internationalise their operations," says Heikkilä.
"The Finnish banking market is clustered compared to those of, say, Sweden and Denmark. For this reason, Finnvera plays a bigger role in enterprise financing in Finland than similar public providers of enterprise financing in these countries," Heikkilä says.
Success from innovations through cooperation between research and companies
The factor that helped Finland rise from the 1990s recession was the growth of ICT and Nokia. Technology, higher education, research and development remain Finland's strengths, but a closer link is needed between research and enterprises. When companies turn innovations into commercial successes, it benefits the whole of Finland.
"Our innovation system consists of education and research and the readiness of companies to utilise research data. The strict division line between basic research and applied research does not foster collaboration. We are such a small country that we need to be capable of interacting better than large competitor countries," says Heikkilä.
The sectors in which Finland has traditionally had large companies, such as the ICT sector, mechanical engineering and forestry, already have the required competence and the capacity to grow. 
New growth companies can be found in many sectors when competent subcontracting companies succeed in expanding their operations, seeking new customers and developing new products. Such enterprises have been most successful in the situation caused by the coronavirus.
"There are many excellent companies in Finland, but the fact is that we need more of them. And as regards the existing companies, it is important that they want to expand strongly in Finland and that they succeed in tough international competition," Heikkilä says to summarise his view.
Enterprises that have succeeded in expanding their operations, seeking new customers and developing new products have been most successful in the situation caused by the coronavirus.
For Finnish companies to achieve global growth, we also need a change in attitudes: we need appreciation for growth companies and the courage to showcase our own expertise.
"Our task is to complement the financing market, and, for our own part, we are prepared to develop funding for the benefit of companies," Heikkilä says.