A growing number of Finnish companies are looking to enter the Norwegian market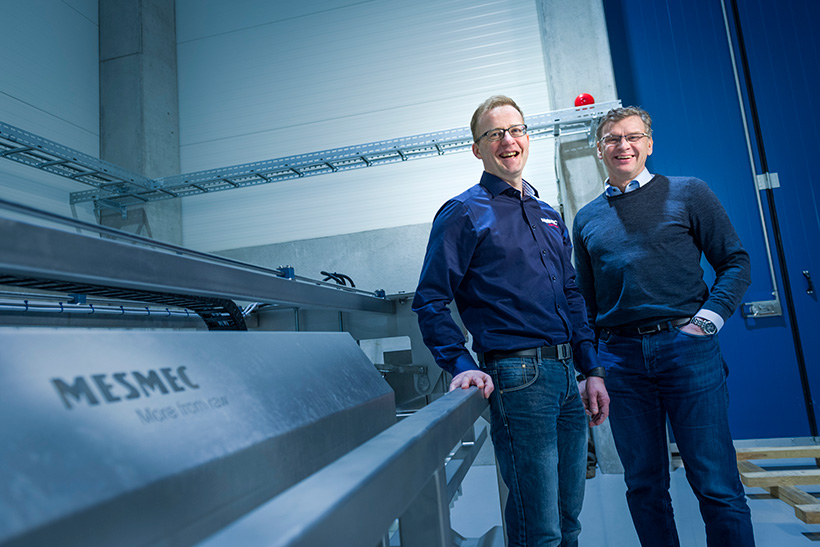 There are an estimated 200–300 Finnish companies operating in Norway, but this number may increase quickly. Norway is regularly ranked among the 3–4 most interesting export markets in surveys. Kokkola-based Mesmec is one example of a company seeking growth in Finland's neighbouring countries. According to Anders Asplund from Mesmec, building trust is easier in neighbouring areas than in faraway countries.
Interest in Norway is particularly high among enterprises in the ICT, health technology, renewable energy, metal and construction industries.
"Through various sources, I have received more than 100 contacts during the past six months from companies that are either interested in operating in Norway or have recently started operating there," says Markus Laakkonen, Regional Director at Finnvera.
According to statistics published by the Finnish Customs, exports from Finland to Norway grew by three per cent last year. During the same period, exports to Sweden grew by 10 per cent, Russia 15 per cent and Estonia 20 per cent.
The traditional oil, gas and energy industries have attracted companies to the land of fjords for a long time. There is also demand in the maritime, fishing and construction industries. The Norwegian state is investing EUR 6–8 billion annually in infrastructure alone. The construction sector is in a boom period in general.
"The metal industry has faced challenges over the past few years. I expect that the new investments seen recently in the oil industry will create attractive opportunities," Laakkonen says.
Laakkonen wants to dispel the notion that Norway is a champion of protectionism. Only the agricultural sector and Norwegian food production are strongly protected by import duties. In other sectors, the country's trade policies are liberal.
"The relative lack of interaction between the Norwegian and Finnish business sectors has been the biggest obstacle to growth in trade. In general, the attitude towards Finns is quite positive," Laakkonen explains.
It takes time to build market awareness
Mesmec was attracted to the Norwegian market by strong demand. The company designs and manufactures raw material processing systems for the food and process industries.
Last year, the owners and management of the Kokkola-based company decided to make a serious push to increase exports following the restructuring of its ownership. Mesmec's growth will come from Finland's neighbouring countries, at least in the early stages of its international expansion. Building trust in Sweden and Norway is much easier than in more distant markets.
Some 6–10 per cent of Mesmec's total turnover of EUR 9 million comes from foreign markets. The target is to increase the share of exports to 20 per cent by 2022.
"We have sales representatives in Sweden, Norway and the United Kingdom. We also have good references in these countries. Our sales work takes perseverance and a long-term approach because communicating our core expertise takes time and requires experience," says Senior Vice President Anders Asplund.
The company's international customers consist mainly of companies in the food industry, such as meat processing companies, pet food producers and plants that process slaughterhouse byproducts.
"Norwegian food companies mostly purchase their process machinery from foreign suppliers, so we received a very favourable welcome as a Finnish enterprise. It also helped that we have strong Swedish and Norwegian language skills in our organisation," Asplund explains.
He recommends other Finnish enterprises to pay attention to their references and the importance of making a commitment to serve the customer throughout the product's lifespan.
Asplund says the challenges faced by Mesmec have been related to creating market awareness. Norwegian companies want to have a strong understanding of the competence of their foreign business partners.
"They value Finnish companies' reliability and way of working. This is a strong foundation to build on. Managing the big picture and having strong industry experience have helped us achieve robust progress," Asplund concludes.