Finnvera issued a USD 1 billion bond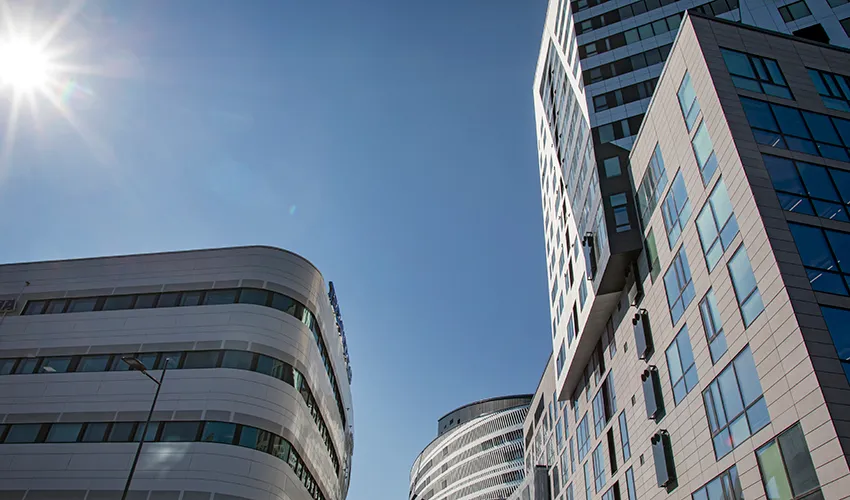 Finnvera issued a USD 1 billion bond on 18 October 2023. The long 3-year transaction maturing in March 2027 was Finnvera's second and final benchmark of 2023. With this transaction, Finnvera has completed its EUR 2 billion long-term funding plan for the year.  
Final order book in excess of USD 1.65 billion, from over 40 investors. Main buyers were from the central bank community which took 51 % of final allocations. This was followed by banks and bank treasuries 37% and asset managers 12%. Geographically, more than half of the investors came from Europe followed by Asia Pacific and Americas. 
"We are very satisfied with the second successful outcome this year in the busy SSA USD market. Despite elevated levels of volatility in the global markets, the demand, especially from the high-quality accounts remained strong. It is good to see that investors have strong confidence in Finnvera's creditworthiness and the Finnish government's guarantee even in these turbulent and busy times", says Finnvera's Funding Manager Jarno Kosonen.   
Joint lead managers were Barclays, Credit Agricole CIB, Nomura and Nordea.
The bond was issued under Finnvera's EMTN (Euro Medium Term Note) programme. Bonds issued under the EUR 15 billion programme are guaranteed by the Republic of Finland and their rating corresponds to the rating assigned to the Republic of Finland for its long-term liabilities. The rating given by Moody's to Finnvera's programme is Aa1 and that given by Fitch is AA+.
Since the beginning of 2022, short-term funding has taken place under the EUR 3 billion ECP debt security programme which is also guaranteed by the Republic of Finland. 
Finnvera uses the acquired funds for financing export credits. The goal of the funding is making competitive financing available for the customers of Finnish export companies. The arrangement of buyer financing for foreign buyers is often a prerequisite for closing an export deal. Consequently, funding increases the impact of Finnvera's financing operations and makes transactions possible for Finnish export companies.
Further information
Jarno Kosonen,
Funding Manager, Finnvera plc 
tel. +358 50 386 1754