Finnvera published Annual Report 2019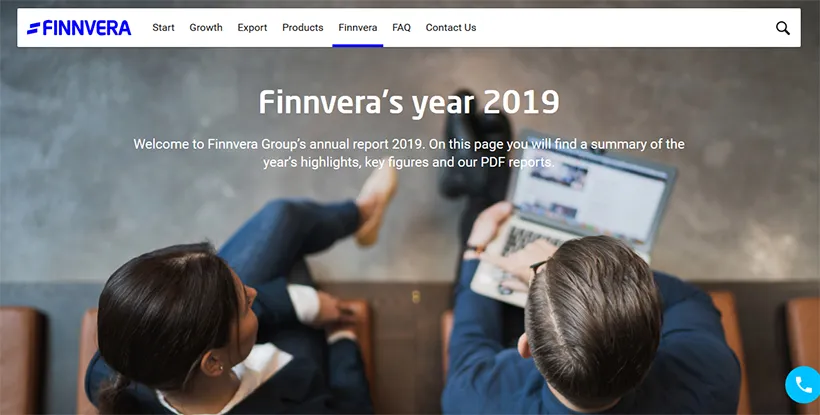 Finnvera's financing granted to SMEs and midcap enterprises increased in 2019, as well as financing granted to large corporates' export transactions. Growth stemmed particularly from the wave of investments in cruise shipping.
Welcome to Finnvera Group's annual report 2019. On finnvera.fi/annualreport page you will find a summary of the year's highlights, key figures and our PDF reports.
Our Annual Report and PDF publications can be found also on finnvera.fi/financial_reports.