Executive Vice President's review: The coronavirus pandemic had a severe impact on exports and Finnvera's Large Corporates business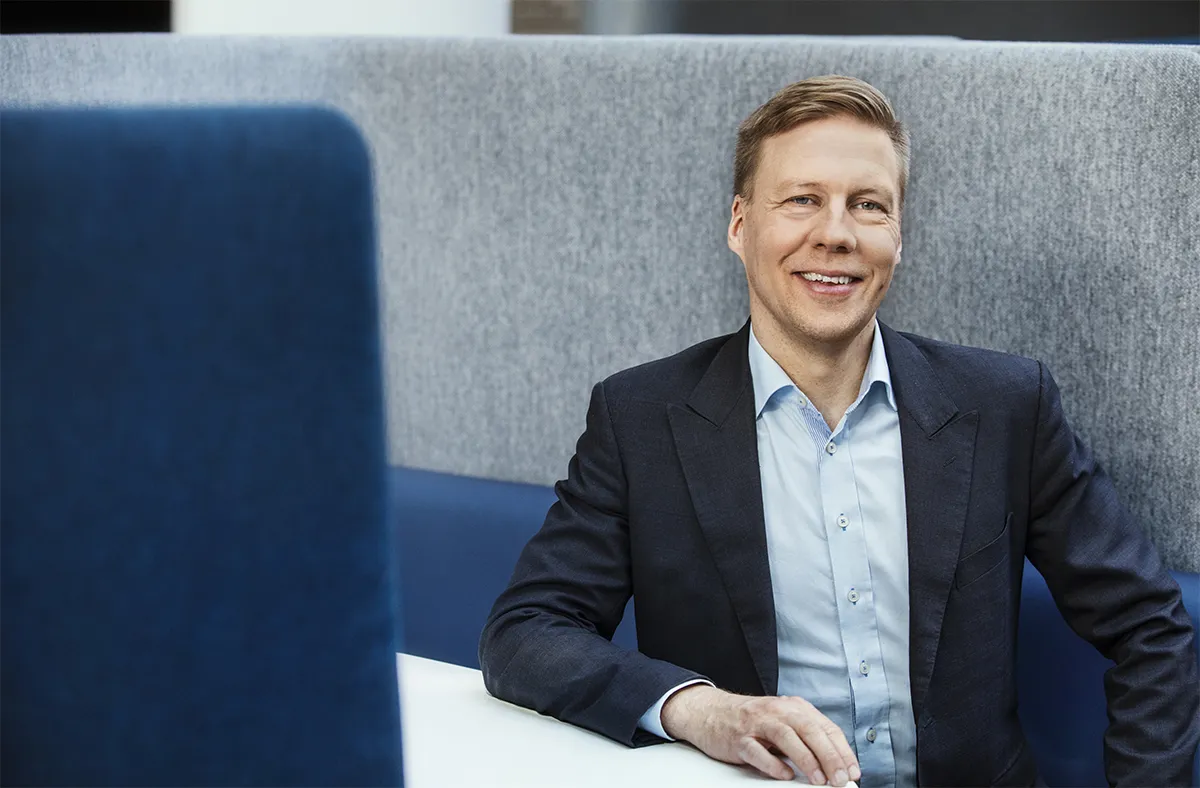 In many export sectors, existing order books helped enterprises survive in 2020. The launch of new projects slowed down, but the importance of financing in export trade negotiations grew. Finnvera's social role was particularly significant during the coronavirus year.
Of the sectors associated with Finnvera's Large Corporates business, the impacts of the pandemic hit cruise shipping the worst. Prolonged restrictions dramatically impaired shipping companies' performance and weakened their credit ratings. Together with the weaker macroeconomic forecasts, this led to significant credit loss provisions at Finnvera. Unlike in previous years, the result for Large corporates business showed a significant loss of EUR 848 million, whereas it showed a profit of EUR 56 million in 2019.
The crucial factor for the future is how quickly cruise shipping recovers. Finland and Finnvera are involved in a globally large maritime cluster. Last year, 16 new cruise ships were completed worldwide, one of which was the cruise ship handed over from Meyer Turku Shipyard in December. The related financing decision was made in 2015, which reflects the long-term nature of financing.
Finnvera's export credit guarantees were used in 5.5% of Finland's total exports according to Finnish Customs' preliminary statistics on the international trade in goods 2020.
We granted EUR 2.9 billion in export credit guarantees and special guarantees and EUR 1.1 billion in export credits. The decline in financing compared with the previous year reflects the economic and export prospects. A single major factor behind the decline in the euro amount of financing is the lack of new ship projects. On the other hand, even in normal years, the volume of financing varies according to the timing of individual major projects.
Despite the scale of the pandemic, not all export sectors were affected equally. For instance, large investment projects were brought to conclusion in the pulp and paper sector and telecommunications, and related financing decisions were made by Finnvera. Export companies' existing order books helped them survive in 2020. The launch of new export projects slowed down. It is also worth noting that advance information on the financing arrangement and its pricing was requested more frequently in trade negotiations. This is a sign of the growing importance of buyer financing in export trade negotiations. The role of export credit agencies typically grows with increasing uncertainty in the world economy.
The coronavirus pandemic alone does not explain the slowdown in exports. For instance, in the pulp industry, an important sector for Finnish exports, the peak of new projects was already experienced before the coronavirus pandemic.
The role in reconstruction became even more important
In its strategy for the exceptional circumstances, Finnvera focused on ensuring conditions for export financing. The role in reconstruction became even more important in Finland. We received the authorisation to finance large Finnish corporates directly by granting them working capital. Working capital financing was intended as a back-up solution to complement other sources of financing iflarge corporates' chances of obtaining financing were to deteriorate. The availability of financing for large corporates remained good, and this form of financing was not needed to a large extent. 
It was also important that the European Commission's special permission allowed us to extend credit insurance to Western industrial countries, such as EU Member States. Credit insurance helps maintain trade relations even in difficult times without fear of credit losses, which might prove fatal especially for smaller export companies. Insurance can also help enterprises to improve their competitiveness by enabling them to offer a longer term of payment to the buyer. The number of credit insurance arrangements granted was higher than in the previous year.
Impact of financing gained new significance 
In addition to self-sustainability, the impact of financing is an indicator of our success: how and at what price we can facilitate export transactions with our financing. Impact gained new significance in 2020, with our role in society and our responsibility in ensuring the operating conditions for enterprises becoming even more prominent. 
At the same time, we developed corporate responsibility in our operations. We carried out the practical implementation of actions compliant with the revised environmental and social risk management policy for financing operations. The environmental and social risk assessment will become more visible to enterprises applying for export credit guarantees this year, and we will provide advice on identifying corporate responsibility issues in export projects.
The challenging year showed that, as an organisation, we were capable of being flexible and responding to the rapidly changing situation. For this, I would like to thank our skilled personnel as well as our clients and partners.
Jussi Haarasilta, Executive Vice President, Large Corporates