A renewable and responsible provider of funding for growth and internationalisation
Finnvera's task is, by means of financing, to promote the internationalisation and exports of enterprises, correct the deficiencies in financing services, and contribute to regional development in Finland.
Our vision
Our clients' success strengthens the Finnish economy.
Our values
Our values describe our way of operating and acting towards our customers and other stakeholder groups, as well as each other, at Finnvera.
For a good cause

Let's get started

Better together

Courage to solve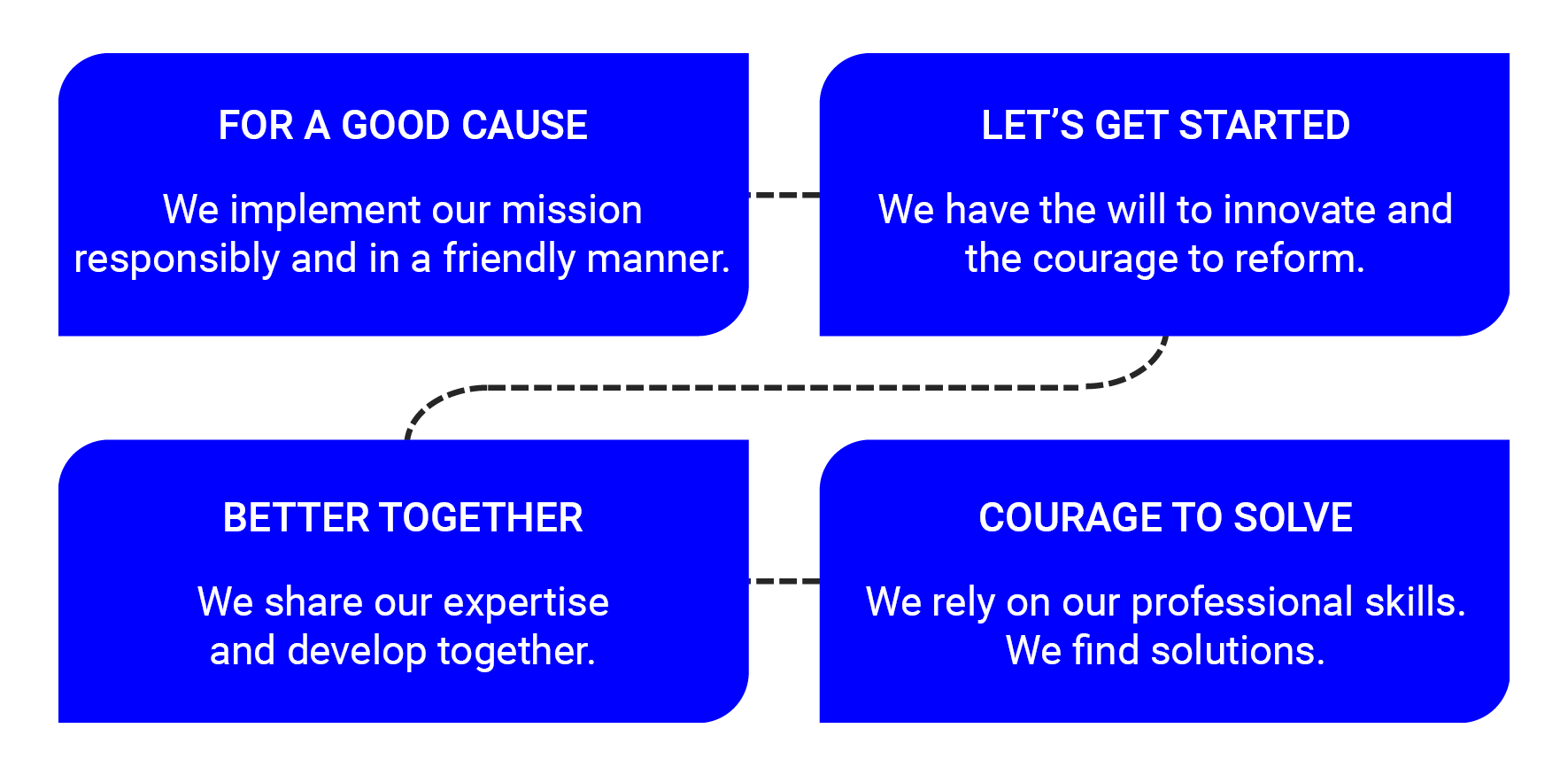 Strategy
The strategy has been titled A renewable and responsible provider of funding for growth and internationalisation. The starting point of the strategy is Finnvera's basic task: promoting the internationalisation and export of companies, complementing financial services and contributing to positive regional development. The strategy takes account of the international development of the financial markets, the progress of digitalisation and the fight against climate change.
Our strategy has four objectives:
We are a stable promoter of exports

We diversify funding solutions to enable growth

We promote customer experience and digitalise our activities

We strengthen partnerships and cooperation models
Our strategy is spearheaded by impact. For us, impact means that our financing helps clients generate and obtain turnover, financial profit and jobs that would not have been possible otherwise. We seek new ways to measure impact better.
Responsibility and its aspects, climate change, environmental and social responsibility as well as financial responsibility are the basis of the strategy, and efforts to mitigate climate change in particular have been highlighted more strongly than before.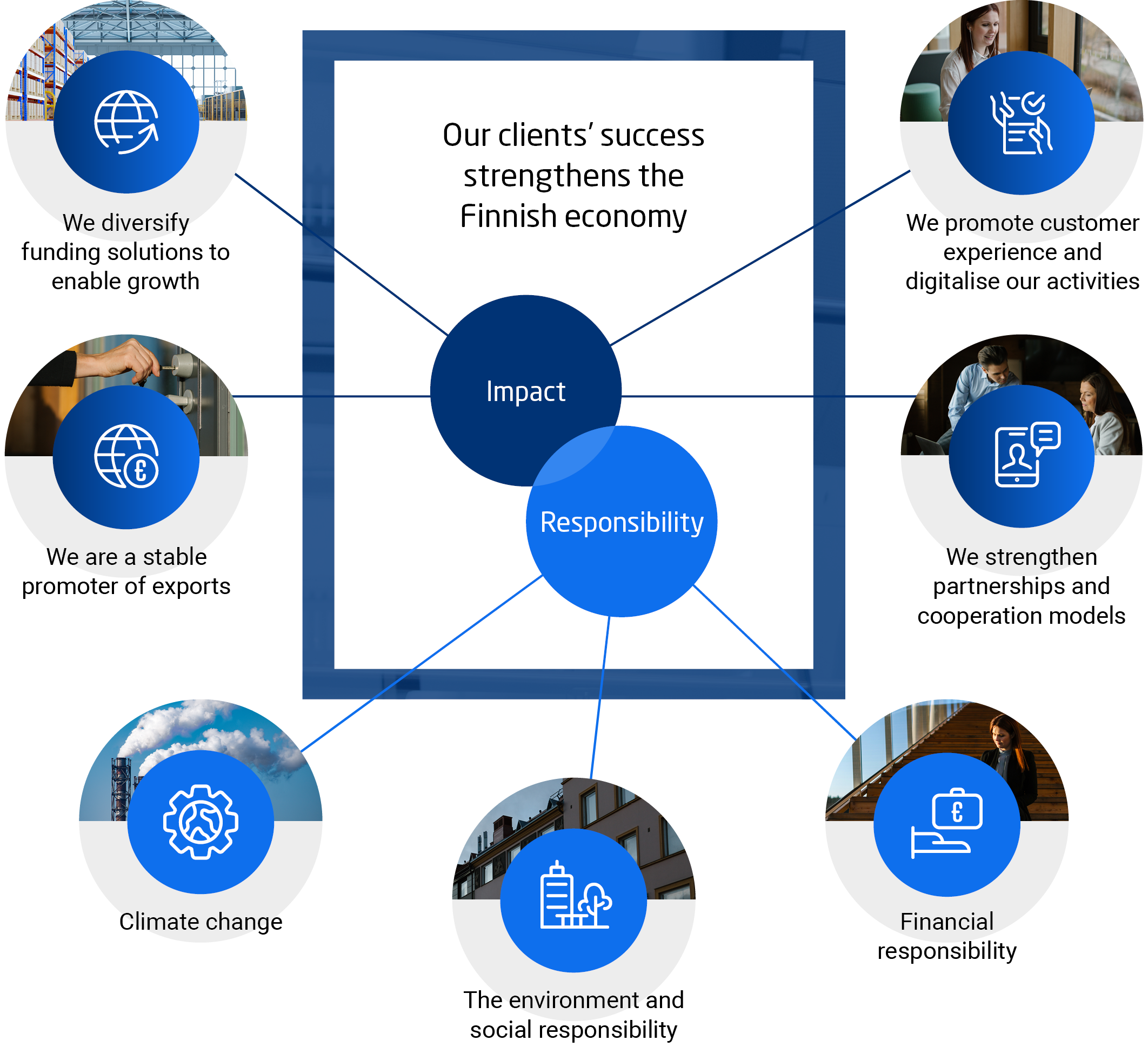 Finnvera's strategic objectives
Each of the four goals of the strategy is accompanied by objectives that we use to strengthen and diversify our services and operations. 
Our activities are responsible
We divide responsibility into three areas: climate change, the environment and social responsibility, and financial responsibility. We actively communicate our activities.
Information about Finnvera's management of corporate responsibility and principles of responsible financing can also be found on our responsibility page.
How Finnvera creates value
Finnvera's operations are described in the value creation model which provides information about the company's most significant resources, business model and strategic foundation, and describes the key impacts of the company's operations on the surrounding society.