Finnvera supports Wärtsilä's deliveries to innovative ECO-friendly shuttle tankers to be built in South Korea

Finnvera reinsures a portion of GIEK's export credit facility related to four new next generation shuttle tankers to be built in South Korea.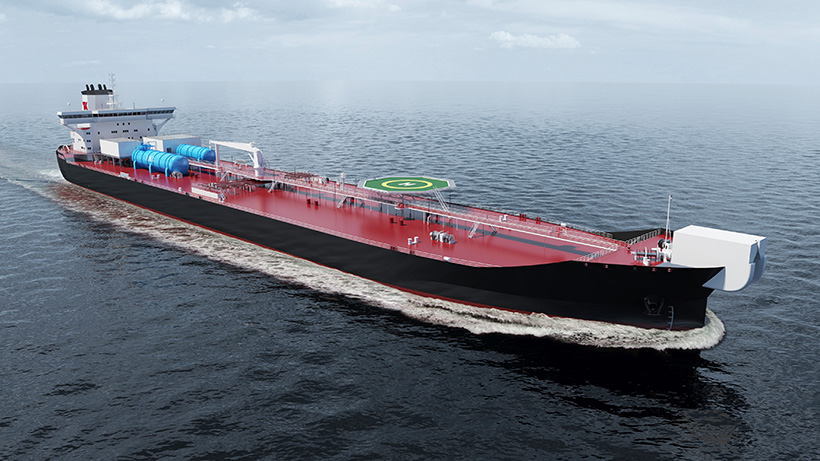 Teekay Offshore has secured long-term financing for four new innovative shuttle tankers being built at Samsung Heavy Industries shipyard in South Korea. The Norwegian export credit agency GIEK and Export Credit Norway are providing USD 165.5 million of financing for the newbuilds. The rest of the financing involves several commercial banks and another foreign export credit agency. Finnvera is participating by reinsuring 39% (USD 64.5 million) of the Norwegian portion in order to support Wärtsilä's deliveries and the Finnish interest. The reinsurance agreement between GIEK and Finnvera was signed in July 2019.
"Finnvera is very pleased to support the marine technology exports of Wärtsilä", says Petri Vartiainen, Senior Adviser.
Wärtsilä supplies the four shuttle tankers with their new innovative VOC (Volatile Organic Compounds) technology, which will reduce the VOC emissions considerably by converting them into liquid gas to be utilized as a secondary fuel for the vessels. Wärtsilä will also provide a wide range of other equipment and solutions to the vessels, including Wärtsilä 34DF dual fuel gas engines.
The shuttle tankers will be used for transporting oil from offshore installations to terminals.