Finnvera guarantees two Finnlines' ship orders
The new freight-passenger vessels will be operating between Finland, Åland Island and Sweden.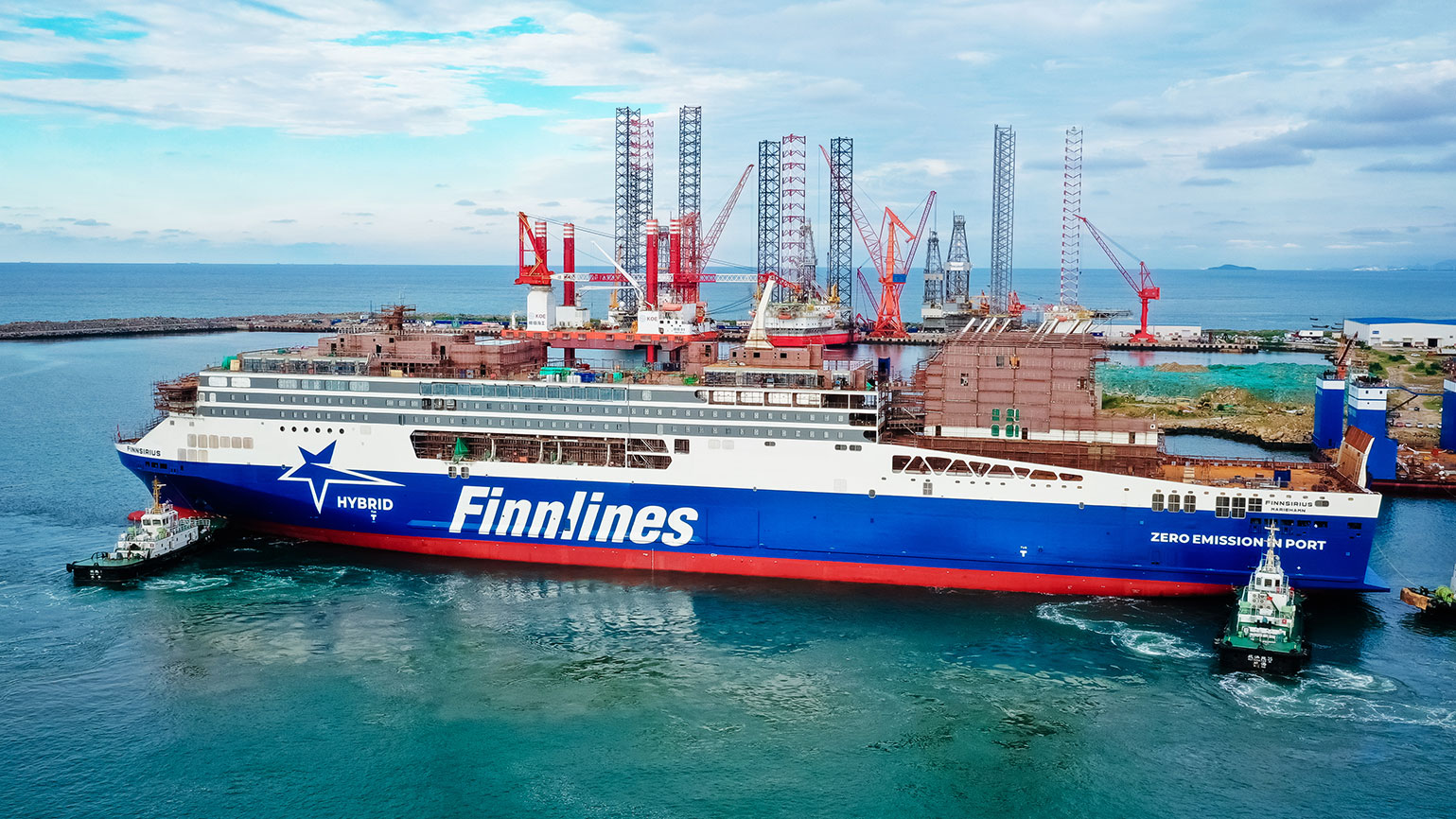 Finnvera has granted two ship guarantees to Finnlines shipping company, which has ordered two new vessels to operate between Finland, Åland Island and Sweden. The Finnsirius and Finncanopus ships will be handed over to the shipping company in 2023, Finnsirius being the first in July. The guaranteed credits amount to EUR 75 million and the credit period is 10 years. Finnvera's guarantee share is 80 per cent.
The new vessels are ro-paxes which means combined freight-passenger vessel. The 235-metre-long vessels have capacity for approximately 300 lorries, 200 cars and 1,100 passengers. The ships will operate under the Finnish flag in freight and passenger traffic. Approximately 90 per cent of Finland's exports of goods and about 80 per cent of the imports are transported by sea. Finnlines is a Finnish shipping company and one of the leading freight and passenger shipping companies in the Baltic Sea, the North Sea and the Bay of Biscay. Finnlines' route network offer the Finnish export industry a route to the European market, which is important in terms of security of supply.
Of the 24 ships owned by Finnlines, 19 sail under the Finnish flag, three under the Swedish flag and two is chartered out.About 70 per cent of the group's employees live in Finland and the company is a major employer in the shipping industry in Finland. Finnlines is owned by the Italian shipping company Grimaldi Group.
The new vessels are built at a Chinese shipyard in Weihai. The environmental aspect, energy and eco-efficiency have been carefully taken into account in the new ro-pax ships. The vessels will be equipped with a shore connection and can plug into the local power grid for quiet and emission-free port stays. The hybrid solution will reduce fuel consumption and allow zero emissions at berth. The noise during the stay in port will also decrease. In addition, other technical solutions also save energy and reduce emissions.
Finnsirius
Signing date of the Finnvera Guarantee Agreement: 06/2022
Name of the Guarantee Holder and the Lender: Raiffeisen Bank International AG.
Name of the Buyer and the Borrower: Finnlines Plc.
Name of the Builder: China Merchants Jinling Shipyard (Weihai) Co. Ltd.
Transaction/Goods: The shipbuilding contract dated 12/2019 on Eco-sustainable freight-passenger vessel/ RoPax vessel (Ice Class 1A Super) "Finnsirius"
Delivery: Estimated to take place 07/2023
Credit amount: EUR 75.000.000
Credit period: 10 (ten) years
Percentage of cover: 80%
Finncanopus
Signing date of the Finnvera Guarantee Agreement: 05/2022
Name of the Guarantee Holder and the Lender: Société Générale, Frankfurt Branch.
Name of the Buyer and the Borrower: Finnlines Plc.
Name of the Builder: China Merchants Jinling Shipyard (Weihai) Co. Ltd.
Transaction/Goods: The shipbuilding contract dated 12/2019 on Eco-sustainable freight-passenger vessel / RoPax vessel (Ice Class 1A Super) "Finncanopus"
Delivery: Estimated to take place 10/2023
Credit amount: EUR 75.000.000
Credit period: 10 (ten) years
Percentage of cover: 80%