Finnvera's year 2021
Welcome to Finnvera Group's annual report 2021. On this page you will find a summary of the year's highlights, key figures and our PDF reports.
PDF reports
Download the reports describing Finnvera's year 2021 as PDF files.
Domestic financing granted

EUR 1.7 bn
(1,7)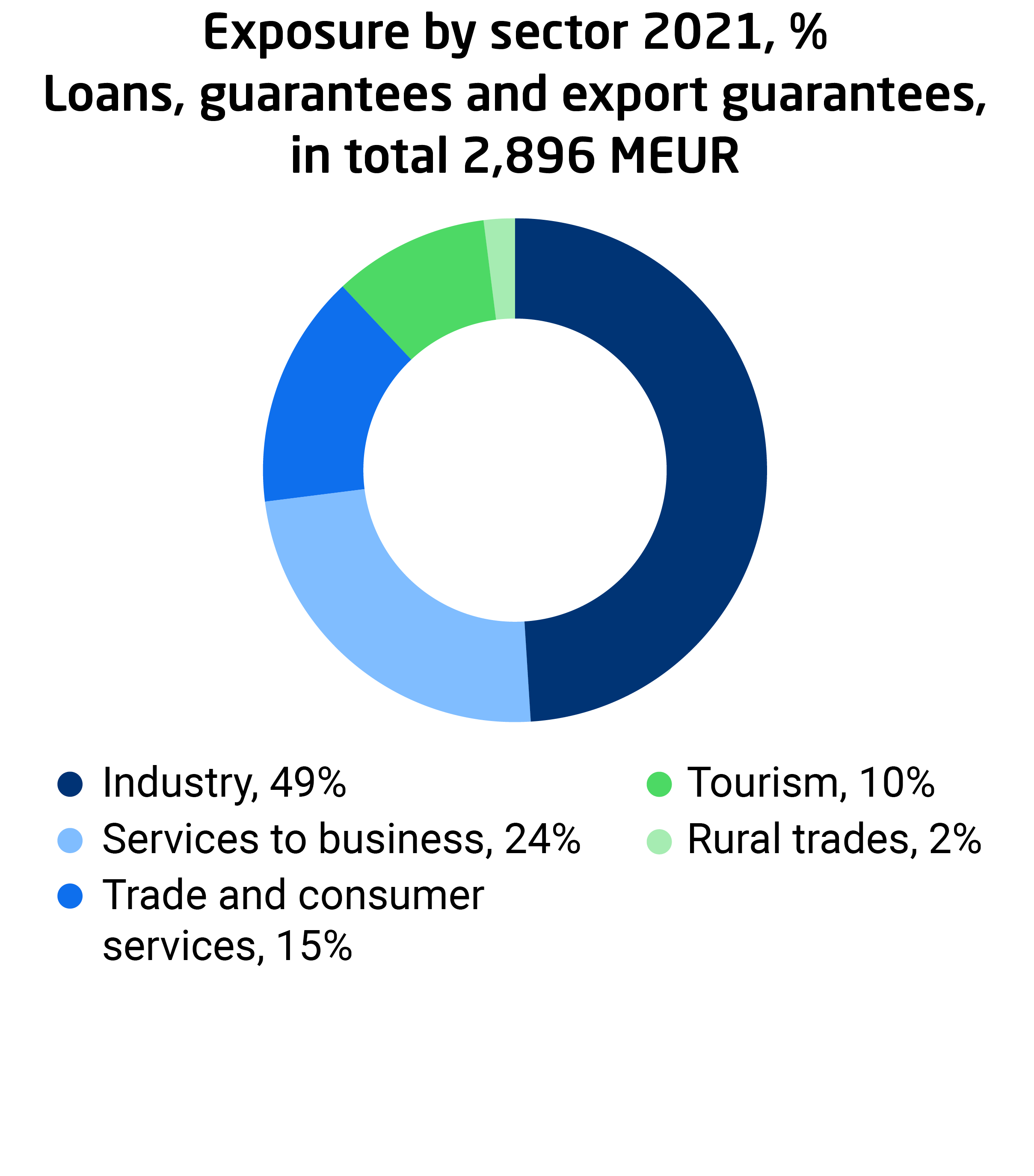 25,800
 
The number of clients was approx. 25,800 at the end of 2021 (26,500). Of them 87% were micro enterprises, 13% other SME's and midcaps and 0,6% large corporates.
Export credit guarantees and special guarantees granted
EUR 4.3 bn
(2.9)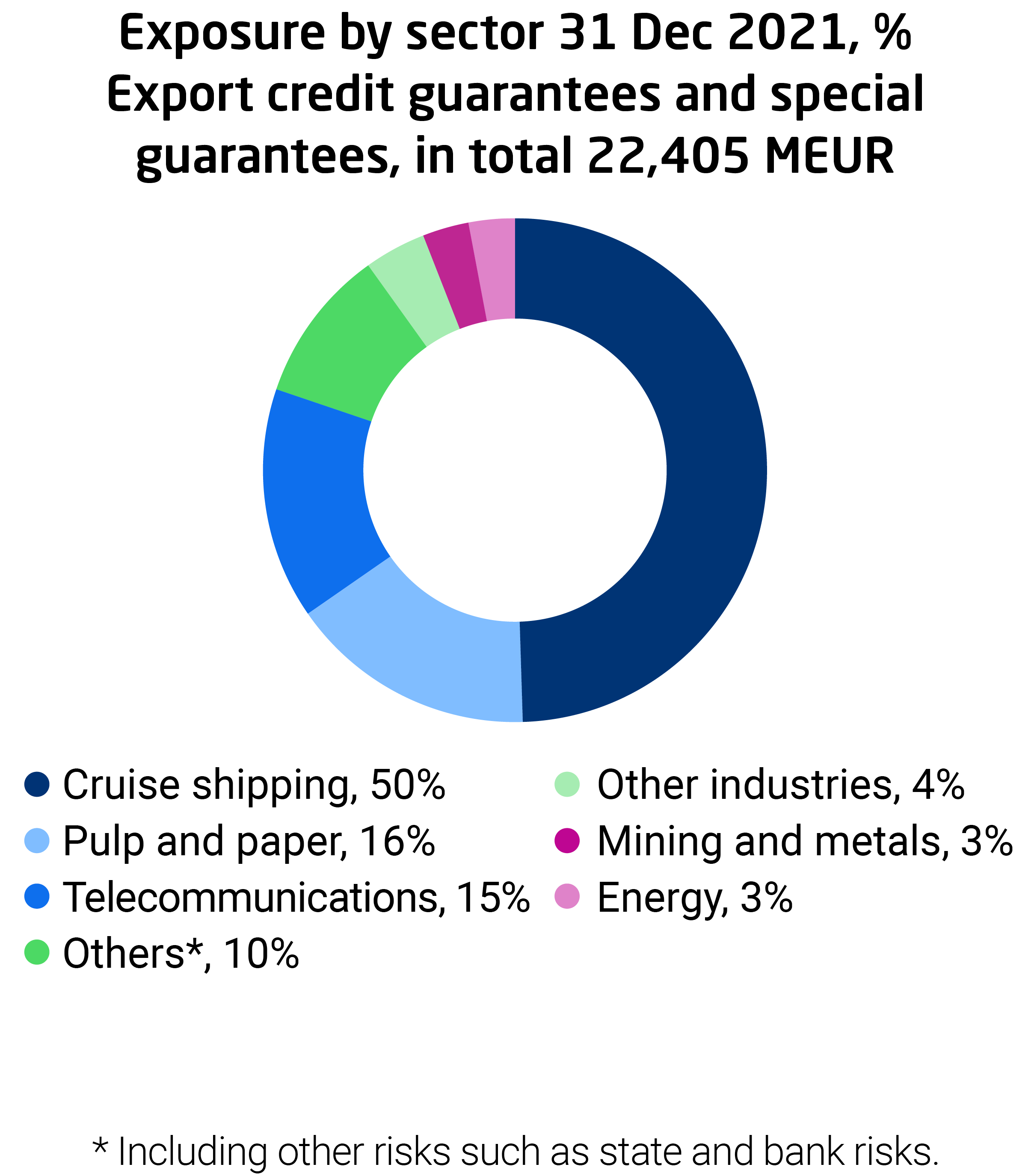 EUR 5.4 bn
 
Of the drawn exposure, the share of cruise shipping sector was EUR 5.4 bn. Just over half of the export credit guarantee and special guarantee exposure is drawn guarantees.
Export credits granted
EUR 0.7 bn
(1.1)
EUR 12.2 bn
 
Balance sheet total was EUR 12.2 billion (EUR 12.7 bn).
How Finnvera creates value
Finnvera Group's operations are described in the value creation model which provides information about the company's most significant resources, business model and strategic foundation, and describes the key impacts of the company's operations on the surrounding society.