Nokia Corporation and or its subsidiaries
Nokia delivers telecommunications equipment and services to Turkey

Turk Telekom is a long-term client of both Nokia and Finnvera. Nokia has delivered both mobile and landline equipment to Turkey. This time, financing amounts to EUR 140 million and the credit repayment period is 8.5 years. The bank that arranges the financing and is the beneficiary of the export credit guarantee granted by Finnvera is BNP Paribas.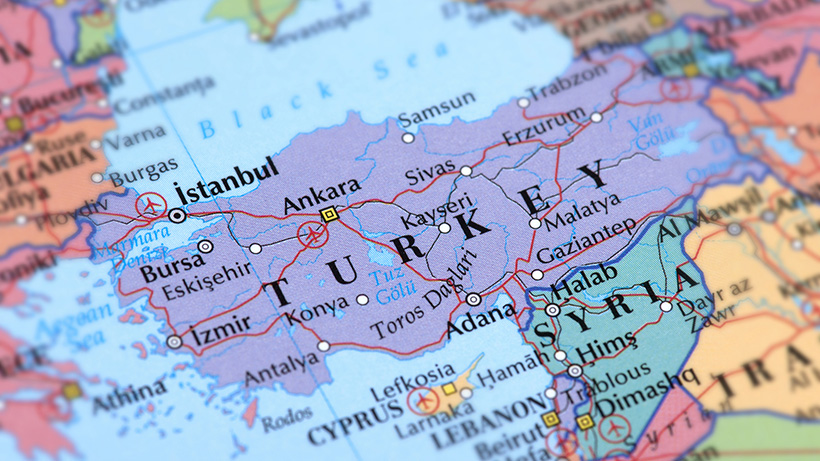 Turkey is a traditional export market for Finnish enterprises. Trade between the countries has shown a clear surplus for Finland but imports from Turkey are increasing. During the past few years, Finland's exports to Turkey have amounted to more than EUR 700 million per year.
Turkey is among the top 15 countries in terms of Finnvera's exposure for export credit guarantees. When considering the granting of export credit guarantees, Finnvera takes into account the economic and political development in Turkey and potential changes in the operating environment of Turkish enterprises and banks.
The outlook for the Turkish economy
In 2018, Turkey's negative economic development, clearly declining lira and accelerated inflation influenced the investment decisions of Turkish enterprises and, as a result, also Finnish enterprises' export trade. The decrease of the exports between Finland and Turkey continued in January–August 2019 but imports from Turkey increased further, perhaps boosted by the affordability of lira.
The Turkish economy showed minor signs of growth and slowing inflation in early autumn 2019. However, the arrangement of financing for Turkish client enterprises may be challenging.
Exporter: Nokia Corporation and / or its subsidiaries
Guarantee Holder: BNP Paribas Fortis SA / NV
Lender: BNP Paribas Fortis SA / NV
Arranger: BNP Paribas Fortis SA / NV
Buyer: Turk Telekomunikasyon A.S.
Export transaction/Goods: telecommunications equipment and services
Country of Export transaction: Turkey
Guaranteed amount: EUR 140 million
Credit period: 8.5 years
Environmental and social classification: C
Information published: 3 December 2019