Meyer Turku Oy strengthens financing capabilities as world-class shipbuilder - a total of EUR 100 million loan from Finnvera, mainly with an EGF guarantee
Finnvera has granted Meyer Turku shipyard a loan of EUR 100 million in total. The debt financing consists of a loan covered by the Pan-European Guarantee Fund (EGF) of the European Investment Bank and of Finnvera's loan.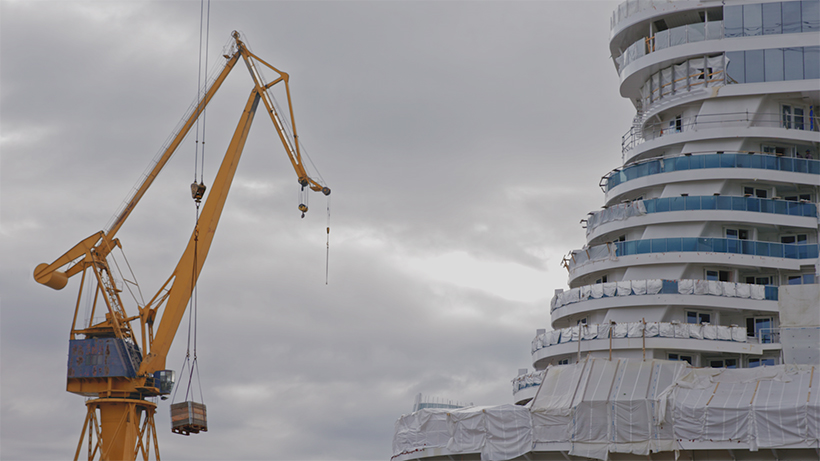 The financing arrangement will support Meyer Turku in focusing on operations in line with its strategy i.e., designing and building the world's largest, most modern and environmentally friendly cruise ships. Meyer Turku's share of the world's cruiser construction market is approximately 15 percent, and the company employs approx. 2,000 people.
The European Investment Bank's EGF programme enabled Finnvera to grant working capital and investment loans, mainly for the financing needs of large enterprises, until the end of the year 2022. The funding has a 75% EIB guarantee. 
The EGF programme expanded Finnvera's opportunities to fulfil its role as a complementary provider of financing on the financial markets and also enabled large enterprises to benefit from the EGF programme. Within the programme, Finnvera granted loans to various companies totaling approximately EUR 300 million during 2021–2022.
The loans under the EGF programme were provided directly by Finnvera. An individual loan amount may not exceed EUR 100 million, and the loan period is at maximum six years. The details of the terms and conditions of the financing are agreed upon individually for each project.
Financing is a key element for the shipbuilding cluster
The cruise shipbuilding sector is important for Finland, and half of Finnvera's export loan guarantees – which total approximately EUR 22 billion – relate to ship financing, which Finnvera grants to foreign customers of shipyards i.e., international cruise shipping companies and shipyards in Finland.
"Financing is vital for the shipbuilding industry, which has a significant impact on employment and which, together with its versatile subcontracting chain, covers a considerable part of Finnish exports. The impact of export financing extends beyond individual projects as different sectors form clusters that generate growth and create jobs in a large group of enterprises," says Finnvera's Executive Vice President Jussi Haarasilta.
"Our order book is stable, but the war in Ukraine, which started in an already exceptional global economic situation, has challenged our operations, especially through the unprecedentedly high prices of energy and raw materials. We are satisfied that we could jointly set up this financing structure which includes Finnvera, the EGF-programme, the EIB-guarantee, and of course Meyer Turku. This financing is both smart and complex – and most importantly, it is part of a structured solution providing Meyer Turku with an additional financing basis in these volatile times", says Jens Sandmann, CFO of Meyer Turku. 
Information about the financing:
Finnvera/EGF loans: working capital financing
Borrower: Meyer Turku Oy
Loan amount: altogether EUR 100 million
Loan period: 3 years
Date of Agreement: December 2022
Published: 20 January 2023